B
Bryan, Andy
Andy Bryan
Gospel Vocals Morning Star Records
Lived: Headland, AL
Source: Alabama Music Hall of Fame
---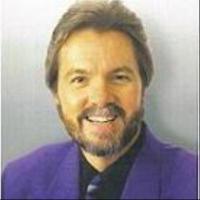 Dothan, AL - Andy Bryan died of a massive heart attack at approximately 3 a.m., March 16, in Flowers Hospital, located in Dothan, Alabama. He was 52. Funeral arrangements are as follows:
The visitation and funeral service will be held at Bethlehem Baptist Church, 2506 Hwy 134 East, Headland, Alabama. Tuesday, March 16, 2010
Soloist Andy Bryan of Headland, AL, was in the studio recently completing his latest recording with the Eddie Crook Company on the MorningStar label.
The project will feature many familiar Gospel songs and has a projected street date of early Spring 2005. Tuesday, February 08, 2005
Source: http://www.singingnews.com/southern-gospel-news/