C
Coleman, Burl C. Jaybird
Instruments: Harmonica
Date of Birth: May 20, 1896
Place of Birth: Gainesville, Alabama
Date of Death: June 28, 1950
Burl C. Coleman also went by Rabbit's Foot Williams. He was the son of sharecroppers and one of four children. He was born, raised and worked on a farm, and picked up and learned the harmonica at 12 years of age.
He served in the US Army at Ft. McClellan in Anniston, Alabama, and began singing blues and entertaining the troops between 1917 and 1919. He was nicknamed "Jaybird" while in the army due to his independent manner. He returned to Gainesville and worked outside music in 1920.
He teamed up with Big Joe Williams in the Birmingham Jug Band to tour with the Rabbit Foot Minstrels working shows throughout the South in 1922 through 1924. He settled in Bessemer to work with his wife, Irene, in his local church, at parties, suppers and picnics through the 1920's. He recorded for the Gennett, Silvertone and Black Patti labels in Birmingham in 1927. He toured as a single entertainer, working club dates throughout the South in 1929, and frequently worked with the Birmingham Jug Band in Bessemer, Birmingham and Tuscaloosa areas into the 1930's. He recorded with the Birmingham Jug Band on the Okeh label in Atlanta in 1930 and with the Columbia label in Atlanta thereafter. Paul Oliver, in The Story of Blues, describes his music this way: "His technique was close to the field holler with a sung vocal line and then an interpreting response on the harmonica".
He worked mostly outside music with occasional work as a single with other jug bands, and sometimes accompanied sister Lizzie Coleman on the streets in the Bessemer and Birmingham areas through the 30's and 40's. He entered the Veterans Administration Hospital, where he died of cancer on June 28, 1950 and is buried in Lincoln Memorial Gardens in Bessemer, Alabama.
From Magic City Blues News
April 2001
by Lee Mitchell
Source: Alabama Music Hall of Fame
---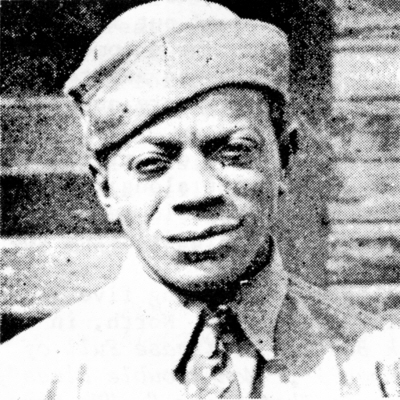 A discography of Jaybird Coleman's 78 rpm / EP / LPs / CDs: http://www.wirz.de/music/colejfrm.htm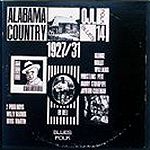 ---
Burl C. "Jaybird" Coleman (May 20, 1896 – January 28, 1950) was an American country blues harmonica player, guitarist and singer.
Born in Gainesville, Alabama, the son of sharecroppers and one of four children. He was born, raised and worked on a farm, and picked up and learned the harmonica at 12 years of age. Coleman began performing the blues as an entertainer for American soldiers while serving in the United States Army. It was during this period that he was given the nickname "Jaybird" due to his independent manner. In the early 1920s, he teamed with fellow bluesman Big Joe Williams as a performer in the Birmingham Jug Band which toured through the American South.
Coleman made his first recordings as a solo artist in 1927. His career as a recording artist lasted only until 1930, after which he performed mostly on street corners throughout Alabama.
He died of cancer at the age of 53 in Tuskegee, Alabama in 1950.
Source: kosmix
---
Jaybird Coleman was an early blues harmonica player. Although he only recorded a handful of sides and his technique wasn't particularly groundbreaking, his music was strong and a good representation of the sound of country-blues harmonica in the early '30s.
Coleman was the son of sharecroppers. As a child, he taught himself how to play harmonica. He would perform at parties, both for his family and friends. Coleman served in the Army during World War I. After his discharge, he moved to the Birmingham, AL area. While he lived in Birmingham, he would perform on street corners and occasionally play with the Birmingham Jug Band.
Jaybird made his first recordings in 1927 -- the results were released on Gennett, Silvertone, and Black Patti. For the next few years, he simply played on street corners. Coleman cut his final sessions in 1930, supported by the Birmingham Jug Band. These recordings appeared on the OKeh record label.
During the '30s and '40s, Coleman played on street corners throughout Alabama. By the end of the '40s, he had disappeared from the state's blues scene. In 1950, Jaybird Coleman died of cancer. ~ Stephen Thomas Erlewine, All Music Guide