S
Stober, Carol
Carol Stober
Born: June 24, 1934 IA
Lived in Talladega, AL
Folk, Gospel, Bluegrass, Autoharp, Guitar see Maiden Heaven
Source: Alabama Music Hall of Fame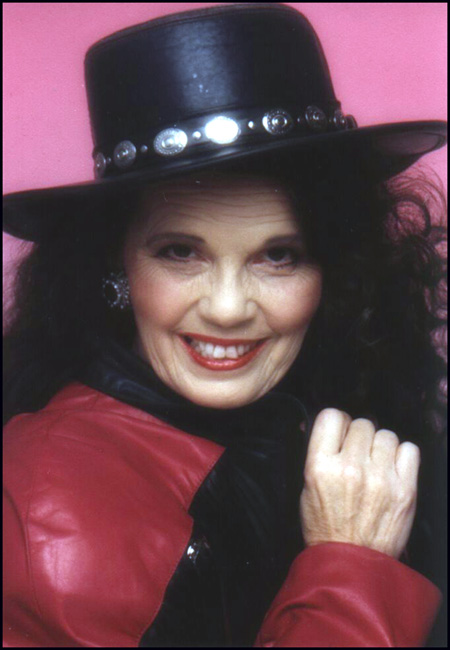 Photo: Home Page
Carol Stober
audiostreet.net/carolstober
Home Town: Talladega, AL
Genre: World/Folk
Posted By: AHarplady
Joined On: March 25, 2004
Page Views: 11,900
Song Plays: 2,294
Current Rank: 607
Highest Rank: 32
Albums
Country Sampler, Patchwork, Down Home Family Band (children's album)
Similar Artists
Bryan Bowers, June Carter Cash, Lindsey Haisley, Patsy Stoneman, Naomi Judd, Bonnie Raitt, Jean Ritchie, Rhonda Vincent,
Instruments
Guitar, Electric Bass, Autoharp, Dulcimer
Musical Style
Her music covers a broad range of styles including bluegrass, country, folk, mountain music, traditional, and gospel.
Influences
Loretta Lynn, Patty Loveless, Gillian Welch and David Rawlings, Mother Maybell Carter, Bill Monroe, Steve Kaufman, Joe Carr, Alison Kraus, Lewis Family, James Taylor, Elvis Presley, Jimmy Buffet,
Additional Info
She was on the staff of The Old Town School of Folk Music in Chicago, Illinois, from 1980 to 1983, before relocating to Alabama where she has continued teaching private students.
Source: AudioStreet.Net - Carol Stober - Music & MP3 Downloads, Videos, Tour Dates, Reviews, Fans, Blogs and more.
Teaching Credits: Carol has taught in public and private schools since 1972 and at the Old Town School of Folk Music in Chicago from 80-83. Since then she has maintained private students, and is an Alabama Arts Council Residency Artist in Education.
Bands or groups: Carol was a member in Dixieland Deluxe Bluegrass Band, a local group. She has traveled the Southeast and Midwest in Maiden Heaven Band, and has done solo performances and workshops at Festivals such as Walnut Valley Festival in Winfield, KS, The Dulcimer & Harp Fest in Cosby, TN, Old Time Country Music Fest in Avoca, IA, Ozark Folk Center, Mtn. View, AR, Silver Dollar City, Branson, MO, Annual Autoharp Cruise, Caribbean Islands, & others.
Notes: She has made 2 autoharp instruction videos/CDs, & written 5 autoharp books published and distributed by Mel Bay, and an autoharp instruction tape-book/CD set distributed by Workshop Records. She also has 2 CD albums available for listening entertainment titled Country Sampler (adult) & Down Home Family Band (children's music) plus a cassette entitled Patchwork with autoharp & bowed psaltry duets.
Source: Autoharp Teachers: United States
Listen: Country Sampler by Carol Stober - Download Country Sampler on iTunes
Books: Amazon.com: Carol Stober: Books